Recipes
Learn about the amazing ways you can use Veggipasta in your everyday foods.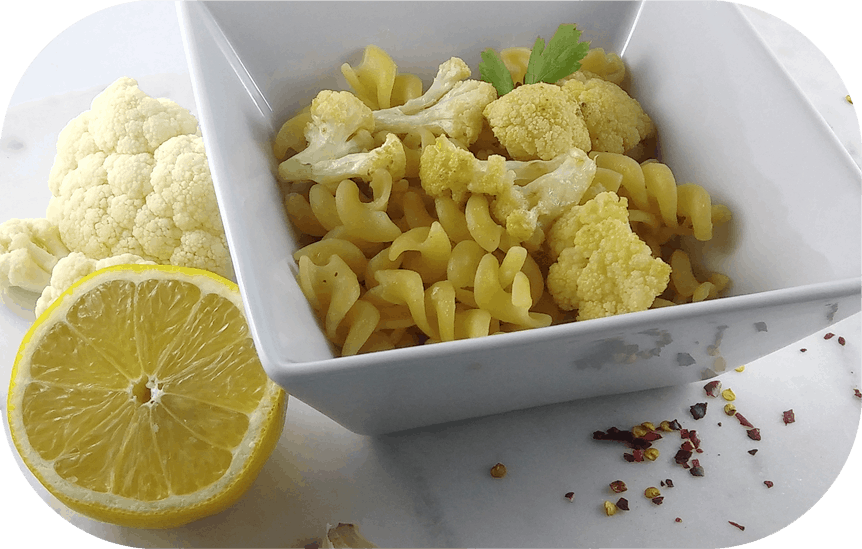 Cauliflower Scampi
Made with Veggipasta™ Rotini
2 cups Veggipasta™ – Rotini
2 cups cauliflower florets
½ cup white wine, dry
¼ cup pasta water, salted
3 tablespoons
4 cloves garlic, minced
2 teaspoon lemon juice
1 tablespoon olive oil
½ teaspoon red chili pepper flakes
1 teaspoon salt
Zest of half a lemon
Parsley flakes, to taste
Preheat oven to 350°F.
In a large pot, bring salted water to a rolling boil. Add Veggipasta™ Rotini and cook for 8 min. Drain pasta and reserve ¼ cup of pasta water.
Mix cauliflower florets, olive oil, and salt until well coated.
Roast cauliflower in the pre-heated oven for 10 min.
Combine garlic, red pepper flakes, lemon zest, and half of the butter in a large skillet and sauté for 2 min until fragrant. Add white wine, lemon juice, and pasta water to the skillet, then bring to a steady simmer. Stir in the remainder of the butter and the parsley. Combine the drained Veggipasta™ Rotini, roasted cauliflower, and sauce together in the skillet.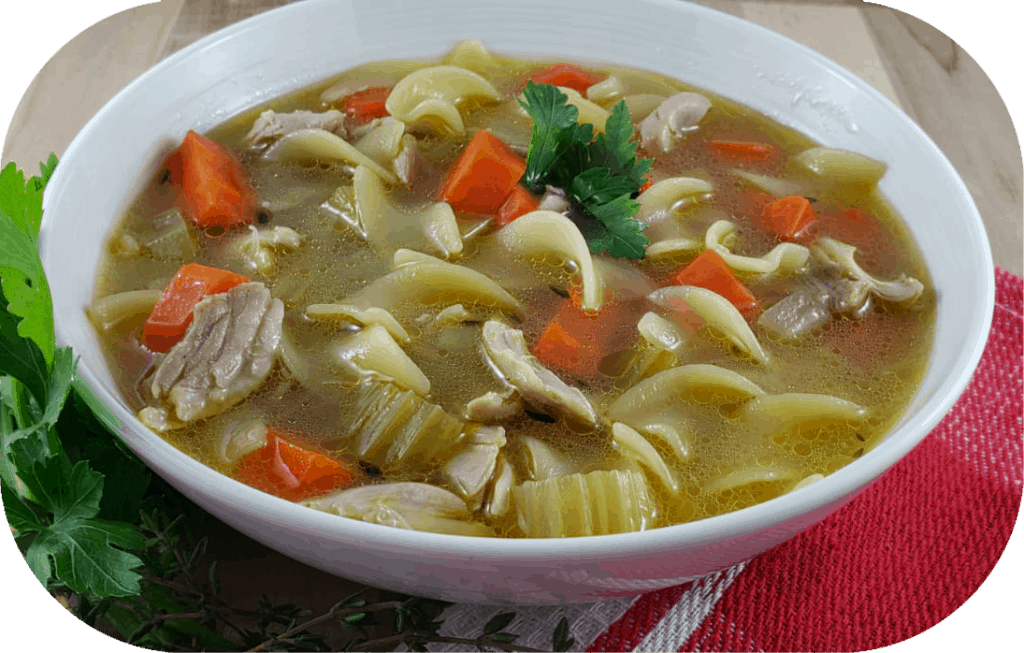 Chicken Noodle Soup
Made with Veggipasta™ Rotini
1 cup Veggipasta™ Rotini
6 cups chicken broth
1 cup cooked chicken, shredded
2 carrots, chopped
2 celery stalks, chopped
1 medium onion, diced
2 tablespoons cooking oil
1 teaspoon fresh parsley
1 teaspoon fresh thyme
Salt, to taste
In a large pot heat the cooking oil over medium-high heat. Sauté onions until translucent. Add carrots and celery to the pot and sauté for 5 min. Add the broth, parsley, thyme, and chicken. Bring the soup to a boil, then reduce the heat and let simmer until vegetables are tender.
In another pot, bring salted water to a rolling boil. Add Veggipasta™ and cook for 7 min. Drain the pasta and immediately add to the soup.
Simmer for another 2 min. Serve hot.
Create what markets demand.
Contact AGT Foods to learn how Veggipasta can improve your food products.