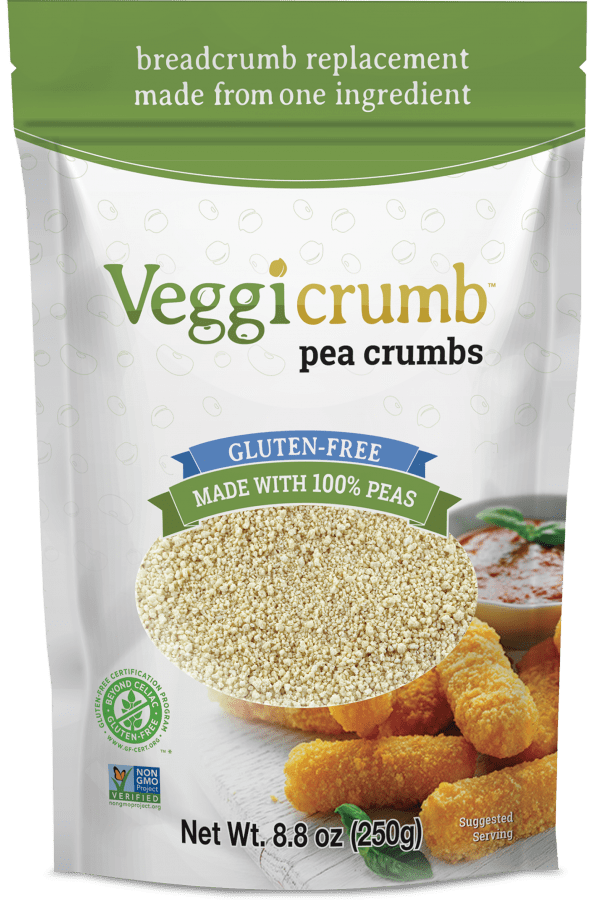 All Peas.
All Crumb.
Introducing breadcrumbs made from only one ingredient: peas.
Veggies that everyone can enjoy!
AGT Foods is proud to introduce Veggicrumb, a breadcrumb replacement made from one ingredient: peas.
Veggicrumb is a delicious, clean label crumb with all the functionality of breadcrumbs and none of the allergens.
Now available for food manufacturers!
Single ingredient formulation
Made from 100% dry peas
Vegan
No eggs, dairy or animal products — just peas
Non-GMO
Formulated using a proprietary process with no genetically modified ingredients.
Gluten-Free
Certified Gluten-Free by leading celiac awareness organizations.
Made in the USA
100% American-made in Minot, North Dakota.
What is Veggicrumb?
Veggicrumb, made from 100% dry peas, is a unique product designed to replace breadcrumbs in everyday foods.
Veggicrumb is non-GMO, vegan and gluten-free — not to mention delicious!
Potential Applications
Retail, food service and industrial applications
Replaces breadcrumbs in breaded food applications (chicken, fish, vegetables, etc.)
Retains crunchy texture after frying
Excellent water absorption as a binder in ground meat applications (sausage, burgers, etc.)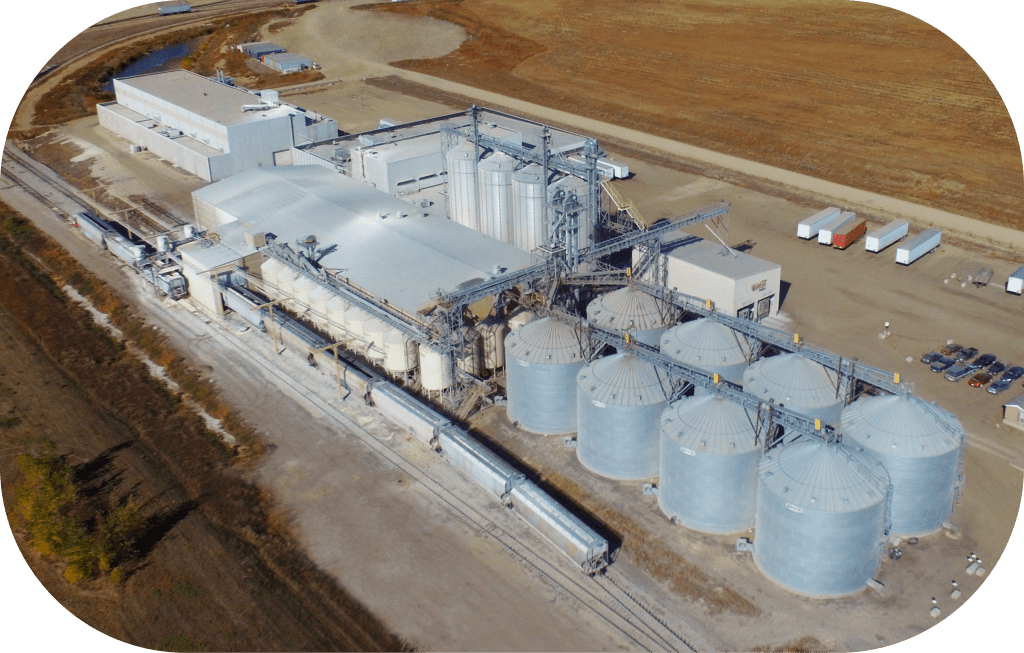 About AGT Foods
AGT Foods is a leading producer and supplier of ingredient flours, proteins, fibres and starches derived from pulses for premium food markets and food companies around the globe.
Our Production Facility – Minot, ND
Commissioned for production in June 2013
Five current production lines, with future enhancements planned
Extrusion capabilities for extruded products
Features modification processes including deflavouring lines, precooking lines, sterilization lines and blending facilities
Veggicrumb™ line launched Fall 2018
Veggipasta™ line launched Fall 2019

Texturized Pulse Protein (TPP) line launched Fall 2019
Learn more about AGT Foods at www.agtfoods.com.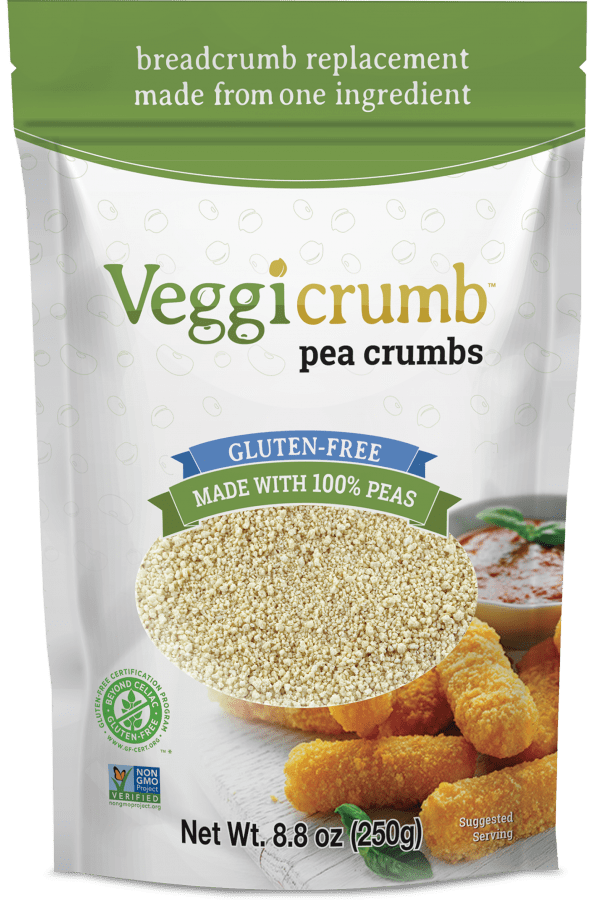 Create what markets demand.
Contact AGT Foods to learn how Veggicrumb can improve your food products.